'90s nostalgia has been driving the fashion scene for several years now, and '90s hip-hop fashion has been central to that revival – and when asked about about style icons in music during the 90s and early noughties, you'll likely hear Lil Kim's name thrown into the mix at least once or twice. Or what about Missy Elliott's eccentric yet laid-back style, or Foxy Brown's sultry high fashion looks? We often talk about how these music icons have influenced later generations of fashion – which is true. However, one of the most important yet too often overlooked names in hip-hop fashion is Misa Hylton.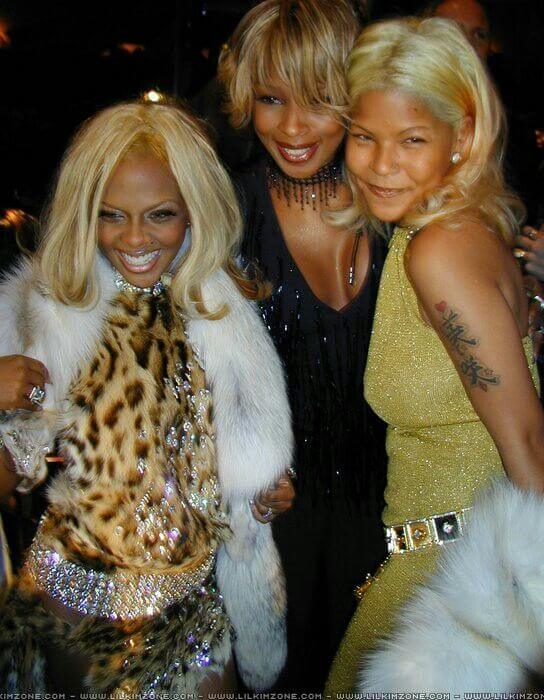 From Lil' Kim's iconic VMAs look in 1999 to Diddy's logomania in the "Let's Get It" music video, Misa Hylton is the brains behind many of hip-hop and R&B's most memorable fashion moments.
"It makes me feel grateful and it makes me continue to feel inspired," Hylton told TZR about the longevity she, Kim, Blige, and others have had after decades in the industry. Hylton got her big break styling up-and-coming hip hop acts at just 17 years old, while she was in high school, with help from an A&R intern and her then-boyfriend, Sean Combs. Yes, that Sean Combs. It wasn't long before Hylton was styling Mary J. Blige in the sporty-chic looks of her "Real Love" music video, and Lil Kim in the now-iconic purple one-shoulder jumpsuit at the 1999 MTV Video Music Awards.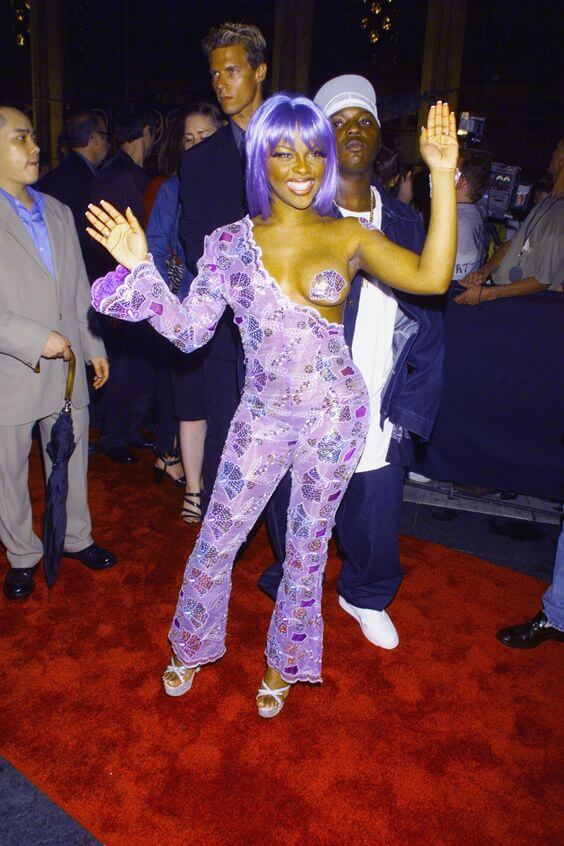 "Our creative process has always been very organic and authentic to whatever stage we were at in our lives," Hylton told NYLON. "In the beginning, there was a lot of focus on street style and hip-hop wear — combat boots, baseball caps, and jerseys. Then as we both grew as young women, the styles continued to transform, but always keeping those hip-hop elements, like the hoop earrings and the combat boot turned into a thigh-high boot, and so on."
Hylton has managed to create signature aesthetics for every one of her artists. She effortlessly mixed more fashion-forward looks and skew avant-garde stylings with high-end designer names while staying true to her and the artists hip-hop roots.