This column consists of creative pieces written by me. Some might be a continued story, some might be poetry, some might be short stories from start to finish. You never know what you might get so, be ready for anything. Today's short story is a prologue to a storyline that will be continued.
‍
Enjoy.

---
Joy was born in Berlin, Germany, in 1995. Her parents Yemaya and Ezekiel got married at a fairly young age and stayed together until Joy entered the fifth grade. When she was young they used to fight a lot. Her father was a free spirit. He felt confined in the traditional household setting. As a painter, he was always out trying to find inspiration in the city and its people. Most days at home he would spend in his studio, which was in the spare room they had in their four-bedroom apartment in the city. The apartment layout made the home look bigger than it actually was. A long hallway with high ceilings guided you from the main entrance, past the first bedroom, which belonged to Joy, then followed by the large open living room with enormous old windows and tons of natural light. Next to it a somewhat small elongated kitchen, to an even smaller and longer bathroom. At the very end of the hallway is the master bedroom and across from the small but charming studio room.
When Joy was 11, her father disappeared one night. He packed up all his things and snuck out in the middle of the night. Joy heard him in the hallway, creeping around too quietly. Usually, he wouldn't care and wandered the halls late at night with all the lights on making all sorts of noises, but not this time. All the lights were off, even the one in his studio. Joy's mother had been out of town visiting her sister and wasn't coming home until the morning. The young girl got up out of her bed and slowly opened the door, unsure if she wanted to confirm her suspicions. Her parents had been fighting non-stop for the past few weeks, that's why her mom left and had been staying at her sister's for a few days.
She opened the door to see her father with a travel backpack filled to the rim and a gym bag she didn't even know he owned. "Did I wake you sweetie?" a look of guilt washed over his face, but Joy knew it wasn't because he woke her. She shook her head and waited for an explanation that she never got. A crooked smile and a kiss on the forehead. "I love you, Joy, you always remember that", she started tearing up. "Daddy where are you going?", he didn't answer her, instead, he handed her a metal pen with the words inscribed, "A thing of beauty is a joy forever." He smiled and it felt put on to her. "Early birthday present", he turned around and left out the front door, not looking back. Joy was restless the whole rest of the night, scared by sounds she thought she might've heard, crying for hours until her eyes were swollen enough to fall shut on their own. Her mother returned the next morning upset and enraged to find her daughter alone. For months after she switched from anger to depression to strange happy phases back to depression. Yemaya would spend her days working and returning home tired from her full-time nursing job. She would cry silently in her bedroom thinking Joy couldn't hear her but she did. With the help of her daughter, Yemaya got back on her feet quicker than Joy expected. Joy never resented her mother. She never blamed her for anything. Her mother was good to her, loved her, and appreciated her for all she'd done.
Over the years, Joy felt the goodbye she had with her father was sad, empty, and almost even cliché. She repressed the anger she felt for him and never touched the pen. Joy was her mother's only hope to stay afloat and she knew that. She became her rock. Always letting her mother lean on her emotionally, never paying mind to her own emotions. She felt her mother's well-being was more important than her own. Joy went about many things in life like this. Whenever she would feel sadness approaching, she wouldn't let herself feel it, transporting herself to a world where everything was perfect to keep up the happiness that was Joy. Everybody loved her for it. She is the ray of sunshine entering the room, lighting up the dark days of others. It's what's expected of her, to bring joy.
‍
Today's featured artist is Jerrell Gibbs. The Baltimore based painter creates portraits from polaroids that explore Black identity through both intimate moments and empathy. "Jerrell Gibbs retraces family memories, examining the origin of his own life by representing intimate and instantly joyous moments. Affirming the multilayered experience of the African-American diaspora, Gibbs plunges the viewer into an immersive experience, the realm of his childhood." (source: jerrellgibbs.com/about) Jerrell shares a part of his life with us in these pieces giving viewers and emotional experience.
Check out more of Gibb's work:
Instagram: @jerrellgibbs
‍
‍
(Header: 'I Wish I Could Give You This Feeling' , 2020 by Jerrell Gibbs)
‍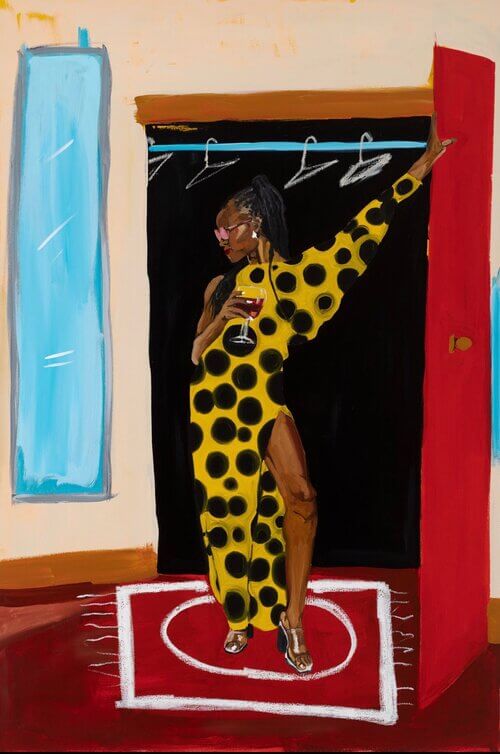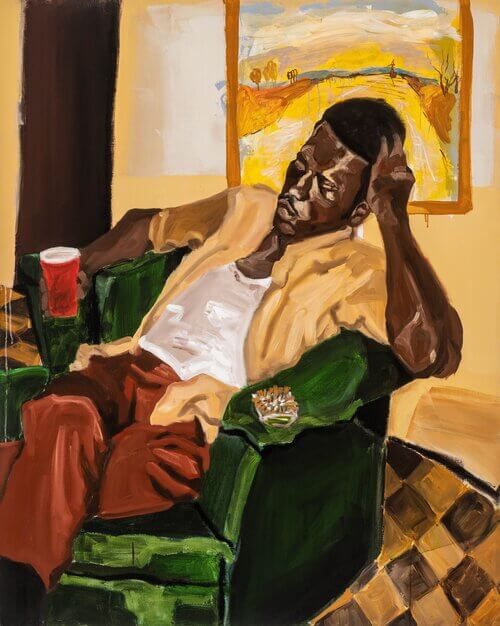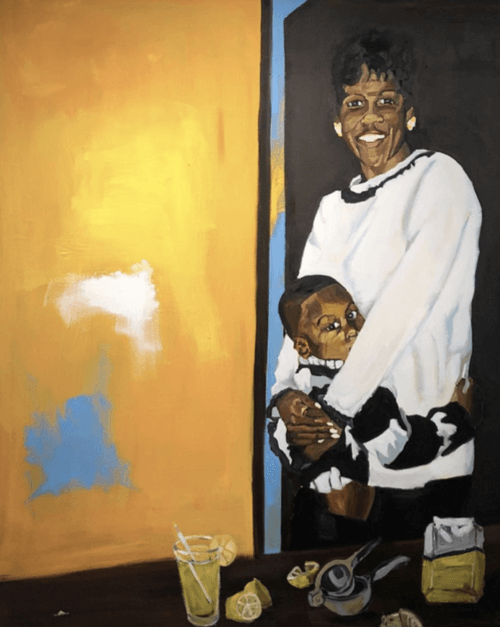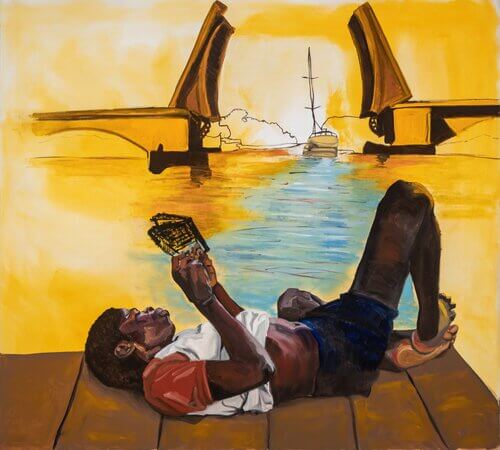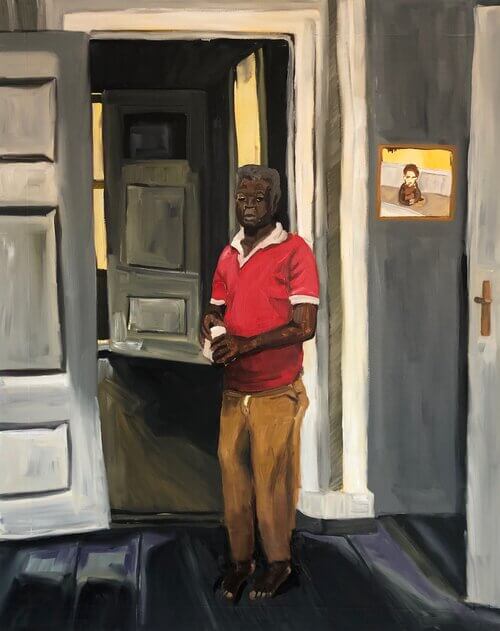 ‍