TGIF! Another Friday – another Sit In Session. Today we warmly welcome the Islandic duo BSÌ on our platform. The band consists of Silla Thorarensen who plays the drums and is the singer, and Julius Pollux  Rothlaender who is in charge of bass-guitar and toe-synths. 
‍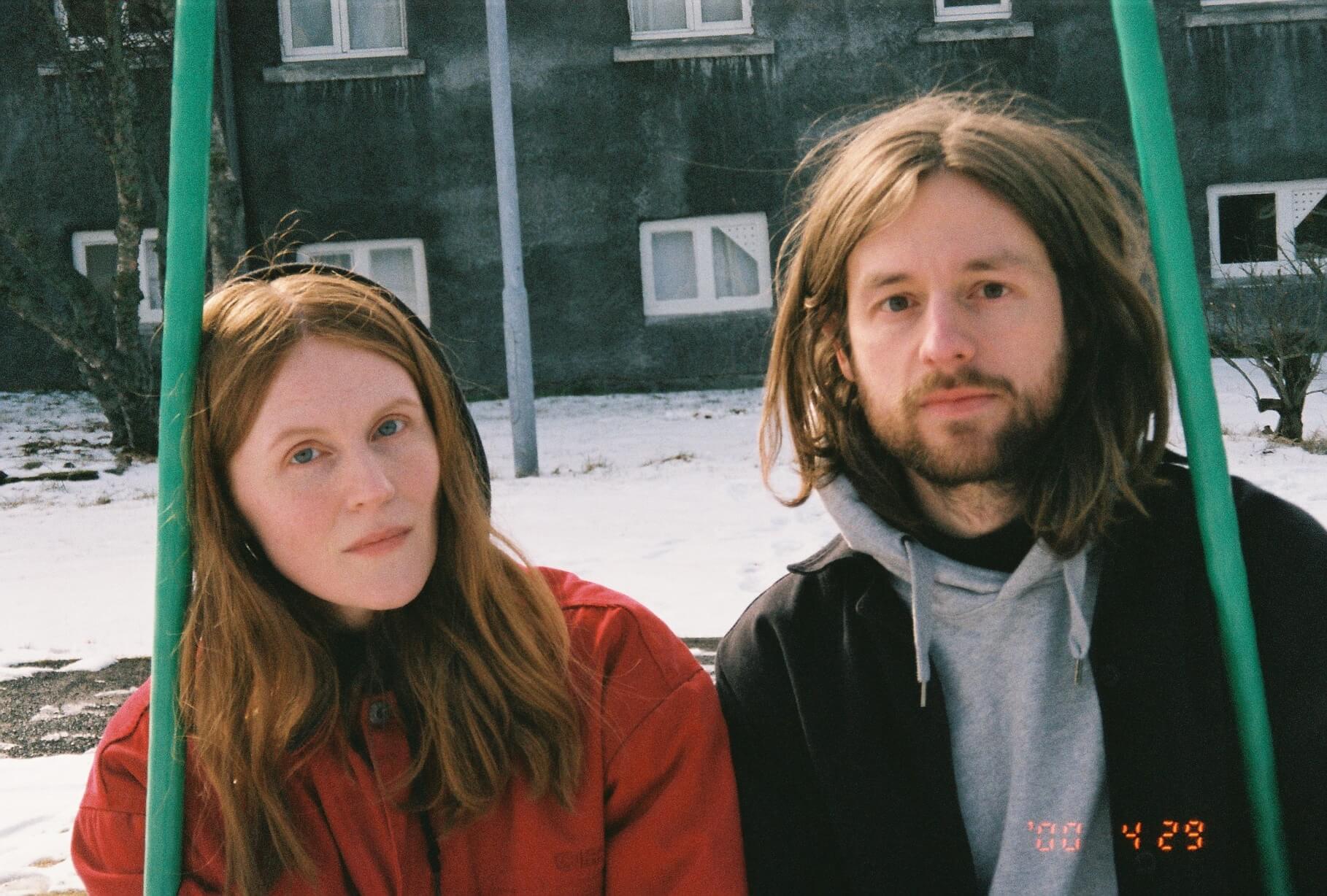 ‍
They are two best friends who started out BSÌ with the premise of trying out instruments they didn't know how to play. Ever since then, they have been interpreting their band as a playground and experiments. They don't take themselves too seriously, struggle with self-doubt and imperfections like anybody else and still manage to empower and uplift their audience.
BSÌ is a fun, refreshing duo with a an agenda: Being true to themselves.
Please enjoy today's Sit In Session. It's one of the most entertaining performances on our IGTV. Thank you BSÌ for your creativity, talent, and inspiring vibes!
‍
Please briefly introduce yourself and tell us what you're currently working on.
We are BSÍ, an indie-cute-punk-pop band from Iceland. Currently we are playing as many concerts as we can (Iceland is pretty much "covid-free" at the moment, woooooop). We just helped our friends post-dreifing organise an awesome festival in the countryside called Hátíðni, where we also played a gig. And we are just looking forward to playing more and we are also working on new songs.
Is your band actually named after Reykjavík's grey and depressing central bus terminal BSÌ? If yes, why?
In a sense, yes it is! Back when we were deciding a name for our band we felt a kind of spiritual connection to the bus terminal, as we were also feeling kind of miserable and depressed at the time (we still do, from time to time). But we are also open to other things to be named after. Sometimes we are Brussels Sprouts Intl, or maybe even Bull Shit Íslands. Recently we were called Bi Sexual Ísands (shout out to the participants in Stelpur Rokka!). Those names are also very much on point!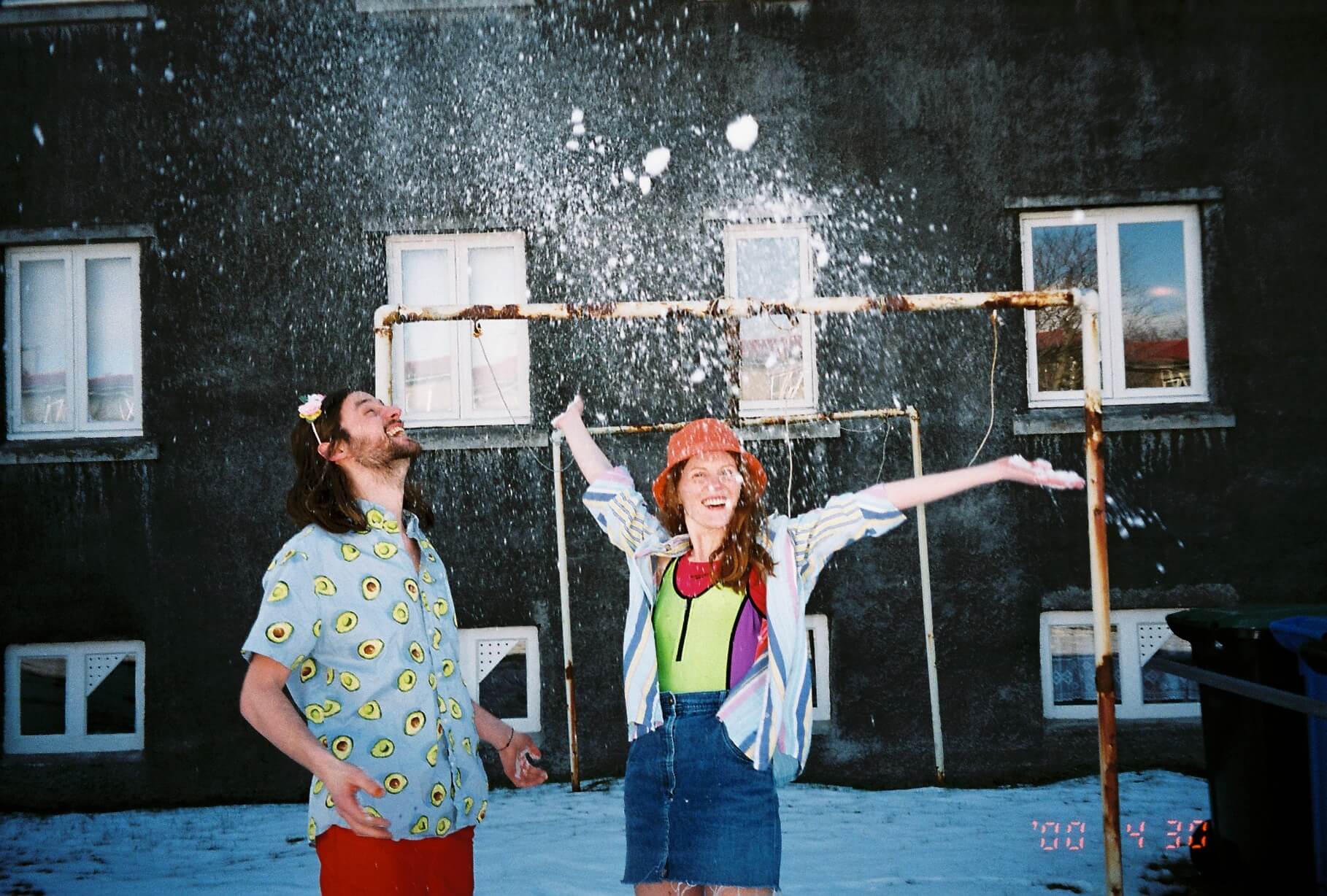 ‍
Your approach to making music seems so playful and fresh. What is most important to you, when coming together to record or perform? Fighting against kyriarchy? Having fun experimenting?
BSÍ always feels so much like a space for just being who we are, feeling what we feel and doing what we want to do, unashamed and unapologetic.
In April this year, you released your song "Vesturbæjar Beach", which you also performed for our Sit In Session, and it looked like a lot of fun to shoot. What is your favorite part about the video and the song?
It might be exactly that: Vesturbæjar Beach has been all about fun, from the moment we wrote this song. There's a lot of summer in it for us. Probably that's also what we tried to somehow convey in the music video – as well as in the recording for your Sit In Session, the song can actually also sound melancholic and sad but still carry a bit of joy with it, or at least some ducks and flamingos staring at you.
What is your favorite thing to do in summer in Iceland?
We love the challenge of trying to grow brussels sprouts in our studio's garden in Reykjavík!
In May you've also released your debut album that could be described as a twin EP – "Sometimes depressed…" and "…but always antifascist". What is the concept behind this release?
Well, it didn't start out as a concept. Then it kind of naturally became a concept without us even intending to. We had composed a few slow songs and also a few more upbeat songs, and we had been wondering how we would go about releasing these two very different sides of us, of BSÍ. Then when fate brought us the title, we embraced those two distinct sides of us and voilá, here we are!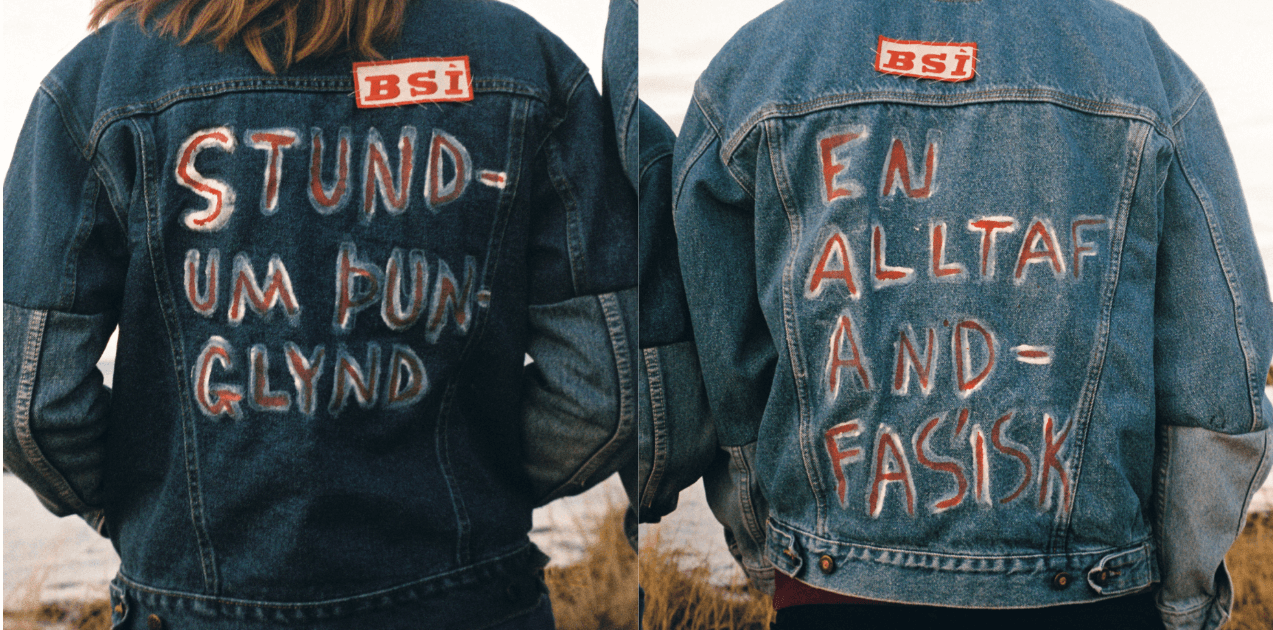 ‍
Both EPs vary in topic, theme, and sound. One is more melancholic and romantic, the other one has total riot grrrl punk vibes. Which song resonates with you the most?
All of them!
What advice would you give young musicians/ artists that struggle to be fully themselves?
Stop overthinking, just do it! Have fun, because in the end nothing matters! The regret of NOT creating something is probably bigger than creating something, however bad it may seem to you.
‍
At TITLE Mag we focus on one's True Identity, staying true to yourself, work, and art. We would love to know what True Identity means to you and whether you have found it yet?
Staying true to who we are now and who we'll be tomorrow is indeed very important to us – trying to find the one true identity though easily sounds like striving for some unhealthy image of wanting or trying to be someone you're actually not. So hopefully we'll always just stay on the search for who we are, and continue to ask questions and learn while just allowing ourselves to be whoever we are when waking up with scruffy hair and bad breath in the morning.