Brace yourself: the mid-aughts are back. Trend cycles have sped up to such a degree that the vanguard cool kids are now idolizing a time that was barely 10 years in the past. But let's go back and see what the it-People of 2007 wore.
Jeffrey Campbell platform heels, American Apparel disco pants and graphic tee were all you'd need for the hottest basement party or bloghouse gig that you heard about on Myspace or Facebook. The style, later dubbed "indie sleaze", has been popping up in the internet lexicon recently. It's been defined for Gen Z on TikTok and is even the main subject of a popular Instagram account. While predicting the next trend has become a trend itself on TikTok, the indie sleaze revival is perfectly poised to tap into both millennial and Gen Z nostalgia.
To the pandemic-weary the times of cheap rent, shiny leggings, ballet flats and weekend long parties must seem like a fairy-tale fever dream – but it wasn't long ago that indie sleaze reigned over Los Angeles, London and New York in all its messy, hedonistic glory.
Those in the know will be aware of the chokehold 'it girls' including Alexa Chung and the Olsen twins (pre The Row days, obviously) had over people during this period. It was an era characterized by Facebook albums exclusively featuring low-res point and shoot photos in club bathrooms, excessive smoking, smudged mascara and of course the indie music scene for which the aesthetic is named after.
Balenciaga's slouchy Motorcycle Bag was the investment accessory and the nonchalant put-together nonsense that Chloë Sevigny, Pixie Geldof and Zoe Kravitz donned was all the rage.
If you take one look at the highly popular Instagram account @indiesleaze, the self-appointed documentarian of "the decadence of mid-late aughts and the indie sleaze party scene that died in 2012", you'll recognise the unhinged level of fashion faux pas that have become synonyms with the style.
Designers are taking note too. JW Anderson's Fall 2022 menswear offering incorporated bursts of neon, graphic prints, polo shirts and silver spandex catsuits and leggings à la American Apparel. Chanel's Spring 2022 models were sent out in piled-on jewelry, metallic gold bodysuits, three-quarter leggings and eclectic minis. At Gucci Spring 2022, models, including OG party monster Macaulay Culkin, wore fluorescent leggings, thigh-high socks and satin jackets with OTT shades. Marques'Almeida Spring 2022 celebrated the young creatives from their community in a cacophony of clashing hues and animal prints, bleached denim and layered fishnet dresses. Youth culture devotee Hedi Slimane presented disheveled knit cardigans, skinny ties and even skinnier denim in his seasonal collections for Saint Laurent and Celine.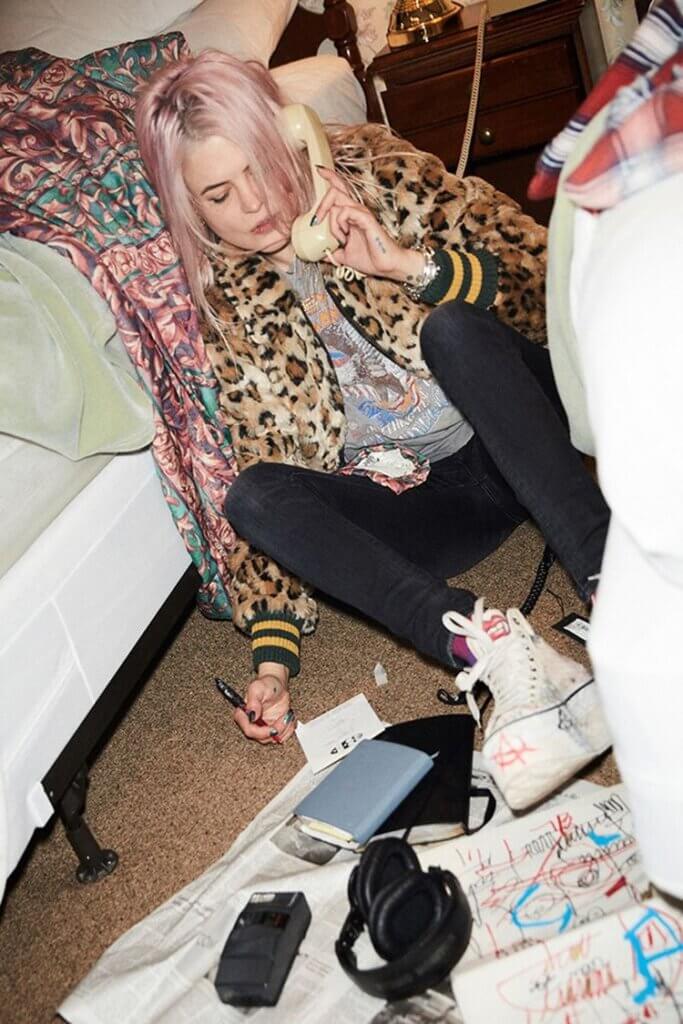 Indie sleaze is the perfect example of nostalgia and how we imagine a fictional past as more innocent and carefree. Given that we've already seen the return of wired headphones and grunge-like apparel courtesy of Megan Fox and Kourtney Kardashian, will this mean that we'll all be dressing (and partying) like it's 2007?