Lana del Rey, with the real name Lizzy Grant, has published her ninth album: Did you know that there's a tunnel ocean blvd. A piece full of dreamy ballads that witnesses self-acceptance with the destiny Del Rey feels doomed to, despite the singer's inescapable alignment with her past.
Del Rey always was full of mysteries – searching for something that is hidden for people who do not see the world threw misty eyes. Those are the people who have an itch for the transcendental, who experience being alive with a nostalgia for something they have not even come across yet. The ones who are constantly dogged by the transitoriness of youth, of every earthly moment. People who from time to time can't help, but find themselves swimming in their all-devouring feelings, always having more questions than answers about life.
Maybe that is also why the singer-songwriter chose to name her album Did you know that there's a tunnel ocean blvd and the same-named song after a hidden place: The Jergins Tunnel in Long Beach, California. Built in 1927 to provide pedestrians a safe beach access beneath busy Ocean Boulevard, it was closed forty years later. Staying a secret for decades now, the 37-year-old draws a parallel between the tunnel and herself, "because she's in a world, preserved, only a few have found the door". Still, Del Rey is seeking outward redemption, an ongoing longing that pulls through all her songs: "Open me up, tell me you like it", she sings, "love me until I love myself".
But, and that is no longer a secret since the single Young and Beautiful at the latest, even bigger than Del Rey's fear of being misunderstood is her fear of not even being heard, of being forgotten: "When's it gonna be my turn?", she asks and repeats the phrase "don't forget me" like an eternal prayer to prevent herself from sinking in meaninglessness.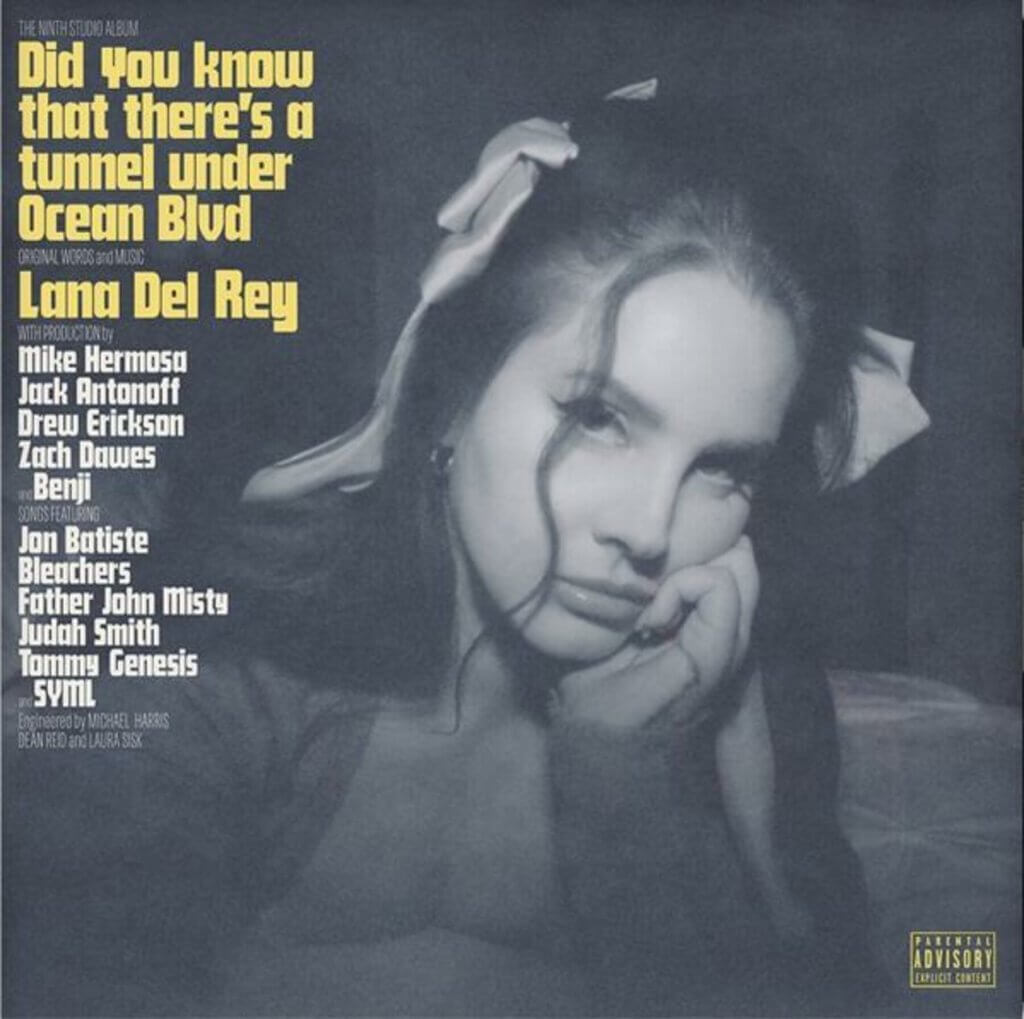 The album is another dedication of the artist to boundless freedom. Having claimed that she believes in "the freedom of the open road" in her Ride Monologue in 2012, eleven years later Del Rey still "just rides": "When you know, you know / It's time, it's time to go", she sings in Paris, Texas, knowing "they wouldn't understand".
Despite sticking to deep desires that shaped her music ever since she started singing, Del Rey's lyrics in her new album also witness that she has undergone existential personal development: In 2020, she defended herself against the accusation of being anti-feminist and glorifying abuse in her song texts. "There has to be a place in feminism for women who look and act like me – the kind of woman who says no but men hear yes", she stated back then, defining herself as a counterpart to women who sing about their independence and about confidently owning their sexuality.
Replying to her critics that she is only singing about the reality of abusive relationships "how it is for many women", three years later she goes even further in criticising double standards amongst so-called feminist society.
"If I told you that I was raped / Do you really think that anybody would think I didn't ask for it?", Del Rey asks in A&W. In the folk-trap ballad, she points out how women who dress and act in a way that is considered characteristically feminine are being blamed and not taken seriously based on their appearance. After her weight being heavily discussed by the media during the pandemic, Del Rey counters "Do you really think I give a damn / What I do after years of just hearing them talking?".
The seven tense minutes of A&W that provide a vivid picture of her affair also stand out with their astonishing melodic and lyric mood swing. It goes from "I'm a princess, I'm divisive" to "Your mom called, I told her, you're fucking up big time". An unpredictable and for earlier Del Rey unknown clashing of style, with which also Taco Truck x VB surprises. In the song, she samples herself with elements from her seventh album NFR!.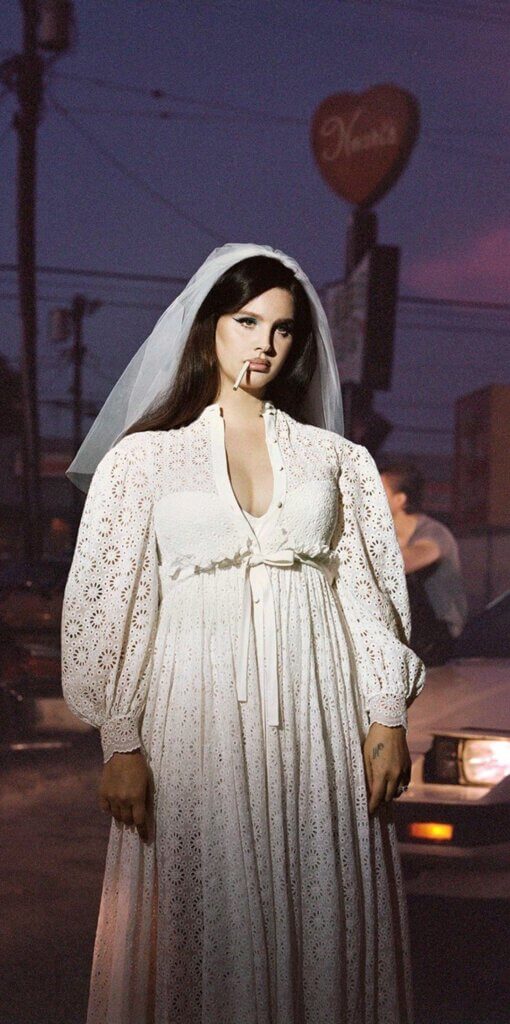 Del Rey, who started her musical career twenty years ago, seemingly found peace with being committed to nobody. "It's not about having someone to love me anymore / No, this is the experience / of being an American whore", she claims in A&W. Nine years ago in The Other Woman, Del Rey drew a devastating melancholic picture of being the "side piece": "The other woman / will always cry herself to sleep / The other woman / will never have his love to keep." Now, apparently not wanting to keep anybody's love anymore, she confesses "you're home, when you're alone", in Paris, Texas.
Suffering from alcoholism only at the age of fourteen, Del Rey's parents back then sent her to a strict boarding school in Connecticut, hoping she would get sober. Did you know that there's a tunnel under ocean blvd also deals with complicated family relations. In Fingertips, Del Rey asks directed to her sister Caroline: "What kind of mother was she to say I'd end up in institutions?", revealing more about the difficult relationship to her mother.
Overall, Lana del Rey's new album Did you know that there's a tunnel under ocean blvd is a musical realignment. It doesn't stand out with overwhelming theatrics like for example Born to Die did. The mystical, glamorous ballads rather gleam with a soft melancholy.
Del Rey still is singing in a pathetic manner that is peculiar to her about all-consuming love, the appeal of death and the feeling of belonging nowhere. But, and that makes Did you know that there's a tunnel under ocean blvd an outstanding piece in Del Rey's music history: The album suggests that she found peace in her fate that she used to fight against. Or, more precisely: It suggests that she found peace with what she considers to be her fate.
*Head image by Nadia Lee Cohen for Interview Magazine