Fashion is fun. But fashion can also be difficult to understand. Especially as a new creative, navigating fashion terminology can be challenging. Fashion terms aren't just fancy jargon that designers use to show off. Knowing the meaning of the most common words in the industry will help you master your subject and communicate better with fashion buyers, garment manufacturers and industry partners. And let's face it – Keeping up with the latest fashion trends is exhausting. There's always a new trend, a fresh line from a legendary designer, and it can be so hard to keep track of it all. In such a volatile and exclusive industry, it's no surprise that there's a whole world of fashion words and terms that can fly right over someone's head if they're not paying attention.
Whether you're a beginner or a seasoned insider, it's worth taking the time to familiarise yourself with fashion jargon. Let's start with one of the most used and probably most misused terms of all: haute couture.
Starting off easy: What is Haute Couture exactly?
Haute Couture is a much misused term that actually has very specific rules for qualification. Literally translated, couture is French for dressmaking, while haute means high. These are garments made as one-offs for a specific client. The fashion history of Haute Couture truly began in France in the 18th century with couturier Rose Bertin as Minister For Fashion and continued with Leroy after Napoleon became Emperor in 1804. In those early days famous ladies and royal personages told the couturiers what they wanted in dress designs.
Later in the 19th century Englishman Charles Worth regarded now as the father of modern Haute Couture first put his name on the label of clothes. In 1858 in Paris he began to produce collections of clothes from his own ideas for clients to see and approve or disapprove. Worth's approach was considered novel. His ideas of showing finished couture garments on live models were a huge success with the Empress Eugenie and so designers began to dictate what might be fashionable. Today members are selected by the Chambre Syndicale de la Haute Couture.
What is the Chambre Syndicale de la Haute Couture?
Throughout fashion history, the organisation has evolved and changed its name with the times in an effort to promote French fashion and the French Haute Couture style. The Chambre Syndicale De La Haute Couture is one of several Chambres Syndicales that make up the Fédération Française De La Couture Du Prêt-à-Porter, founded in 1973. It is also known more simply as the Chambre Syndicale De La Couture. The Chambre Syndicale De La Couture is the regulatory commission that determines which fashion design houses can be considered true Haute Couture houses. Within the Fédération, the Syndicale is a body that promotes, educates, represents, defends, deals with social and labour benefits and advises its members, including the great names of the Parisian couture world, on all relations between employers and employees. The Syndicale also deals with style piracy, foreign relations and the organisation and coordination of fashion collection schedules. It also organises some collective international advertising for the French fashion industry.
At what point is a collection considered haute couture?
According to the rules of the Chambre Syndicale De La Couture, to be classified as a couture house, a couturier must create 50 new and original designs of day and evening wear for each collection. They must show 2 collections per year. They must employ at least twenty full-time technical staff in at least one atelier or workshop.
Because of the Chambre's strict regulations, only a few design houses can use the exclusive Haute Couture label. The current number of couture classification houses are entitled to free advertising on French state television.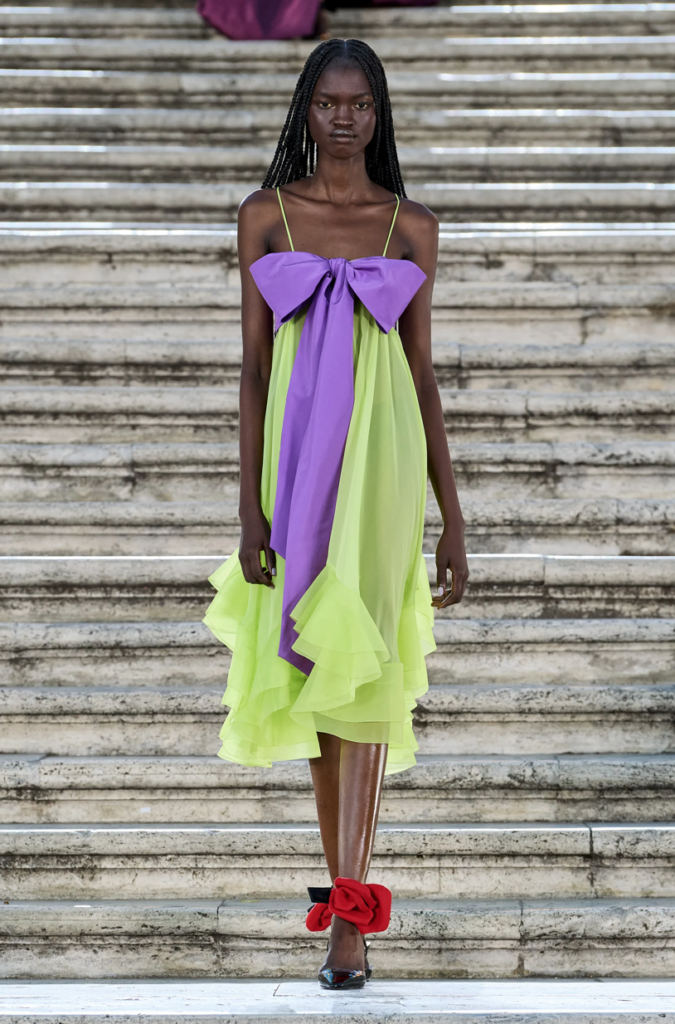 Private buyers account for only a fraction of a couture house's sales. Manufacturers attend the collections to buy models, toile samples or for inspiration. Every January and July, buyers and the world's press flock to Paris for the spring/summer and autumn/winter haute couture and ready-to-wear/prêt-à-porter collections. The Fédération Française, together with the Chambre Syndicale, ensures the smooth organisation of the buyers and press.
What's the difference between Haute Couture and Ready to Wear? And what is couture now?
Ready to Wear or Prêt-à-Porter is high-quality, factory-made fashion. Although prêt-à-porter is not necessarily mass-produced, it is available to a wide range of customers. These collections are made for many customers in different sizes. While they vary in price and quality, the overarching characteristic is that these collections are designed within the confines of standardised sizing. These pieces are not meant to fit perfectly or require a tailor. They simply fit most people reasonably well.
When most people see haute couture, they are confused as to how a person could wear such incredible fashion. It is often an exact interpretation of what the designer is inspired by and therefore sometimes more exaggerated forms of fashion. A Versace ready-to-wear dress might have metallic gold leather inserts, whereas the couture line will have mirrored gold metal inserts. The materials used in couture are always more opulent and extraordinary, such as gems, pearls, gold fibres and the most luxurious wools and silks. The average time spent on a couture gown is around 300 hours and costs more than $90,000, whereas a ready-to-wear gown takes between 50 and 100 hours and is considerably less expensive.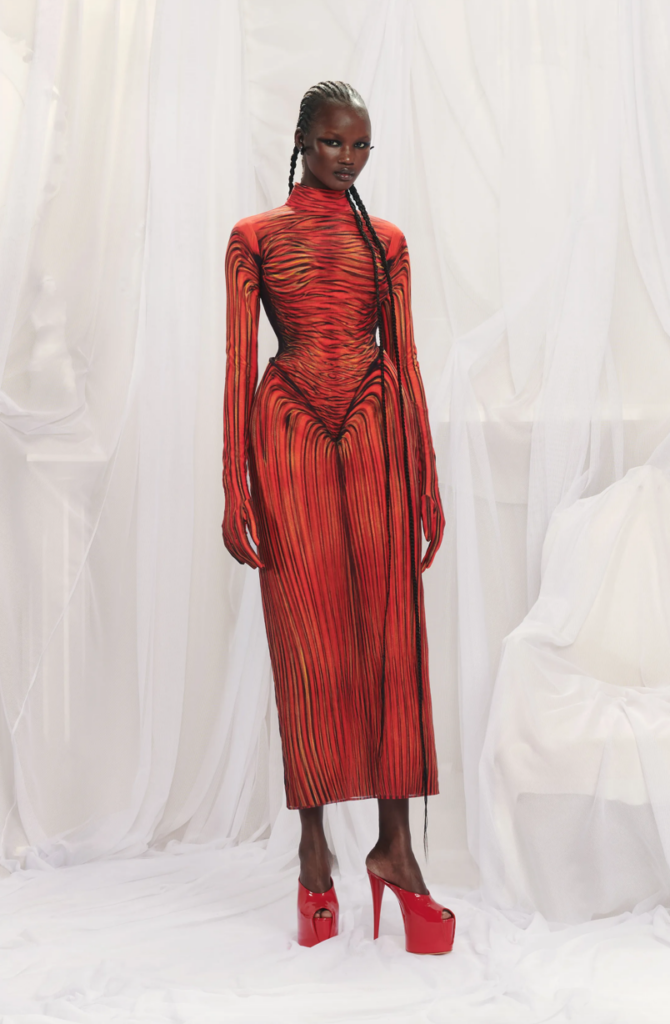 For this reason, it is common knowledge that couture houses see a higher return on their investment in their ready-to-wear lines than in their couture collections (and sometimes these collections even make a loss) due to the nature of their respective production costs. However, couture lines generally get more exposure around the world and are therefore an excellent way of introducing a particular designer to the fashion market. If someone loves a couture dress but can't afford the extravagant price tag, they can step into the ready-to-wear version of the brand and buy a piece of the artistic vision for a fraction of the price.
And while Haute Couture shows are presented twice a year, rtw-shows are presented a year in advance; for example, the Winter 2023 collection was presented in Winter 2022. Haute couture brands such as Chanel and Dior often present a prêt-à-porter line. These collections are presented during Fashion Week.
Fun fact: Some fashion houses also regularly present cruise, capsule, resort and pre collections. These are always ready-to-wear collections. Never haute couture. These "in-between" shows are for the rich clientele of the fashion houses who are putting together a wardrobe for possible holidays/cruises.
Couture is any piece of fashion that is handmade and unique.
**Credit Header Image: Giambattistas Valli – Haute Couture 2023 // Photo: Daniele Oberrauch / Gorunway.com