A pearl clitoris glistening. Mantled in nacre, watching over the passengers walking by. The exhibition "Shift" shows artists installations in Magasin du Nord, Denmark´s oldest department store. A collaboration with Designers´ Nest. The group show will display until 13th February. Each oval vacuum is filled with a vision. One portal is opened by fashion designer Vika Im and the graphic designer Nina Sandgaard. A four meter high vulva created with fabric layering. The top decorated with a pearl lamp. A figure in a voluminous dress, walking out of the lips, that unfold like flower petals. Transparent and iridescent organza in Periwinkle shades of blue. While satin extensions are in saltation with hand applied stones. Vika and Nina created their space inviting everyone for thoughtful discussions about femininity.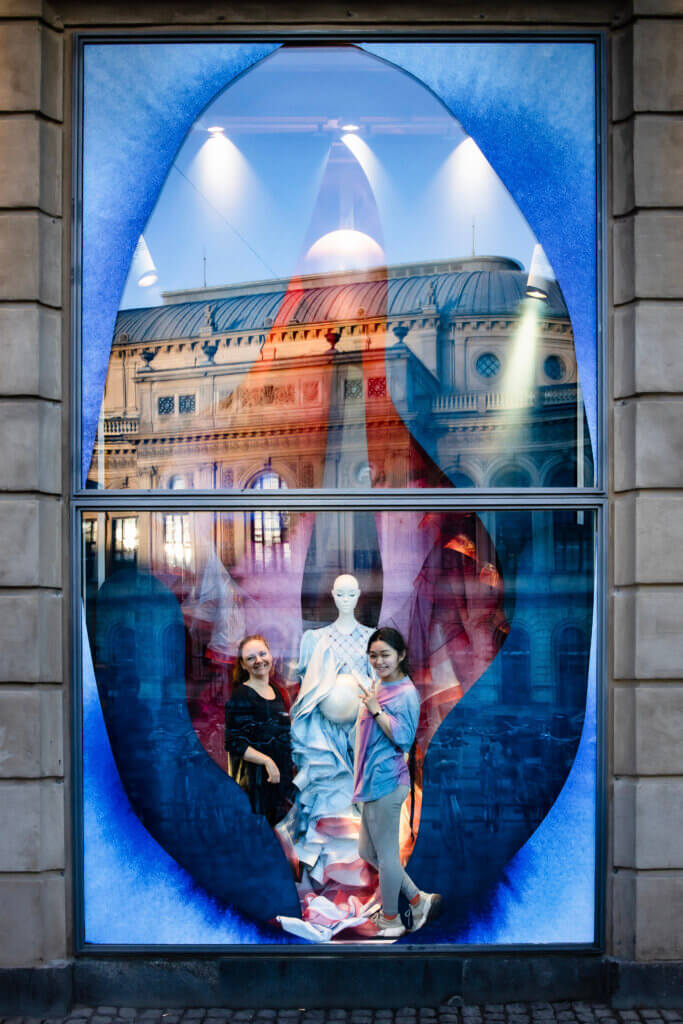 The vulva, vagina and front hole have a long history in the arts. One of the earliest pieces of art examples was an Aurignacian representation. Carved into a rock 35.000 years B.C. in the Vézère Valley in France. Most paintings of vaginas were carried by sexual fixations. Figures often were positioned with their legs spread. It was marked as provocative. The second-wave feminism in the 60ies and 70ies, made references of contemporary art of women more common. In 1966, Niki de Saint Phalle and Jean Tinguely added a new perspective with "Hon-en-Katedral". A massive sculpture with an open vagina, that also became a political symbol. People had to wait in a line to get invited to enter the sacred space. Being reborn after exiting.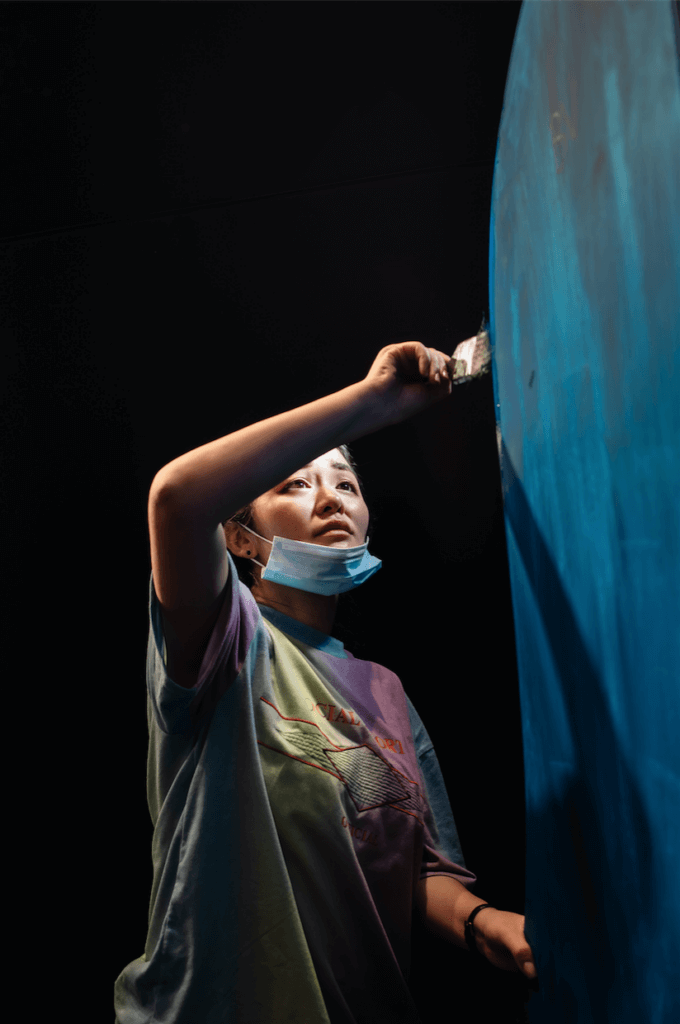 Creating a trace for thoughts about the messages we can amplify in society: The one-woman show "genderosity" is a personal statement by Donald C. Shorter Jr. and his drag persona, Francesca. Exploring gender identity, gender expression and self-acceptance. Sometimes we have to be quiet to hear the voices, that should be heard. Vika Im believes that we can take responsibility for the world we wish the next generations to step into. Celebrating femininity, empowerment and abundance. Seeing the vagina only as one of many birth places, giving life to all of us.
This error message is only visible to WordPress admins
Error: No feed found.
Please go to the Instagram Feed settings page to create a feed.